30 Day Ragnarok Online Challenge
1. What was your first class character? What job did it become? - my first job was thief, and i'm getting it into an assassin. then i get bored and tried some wizards. it dies every so often because of my shitty stat build (n00b). and lastly, i tried becoming an acolyte and began support my party, it goes on and on until i became a priest. cool. 2. When and how did you start playing? -...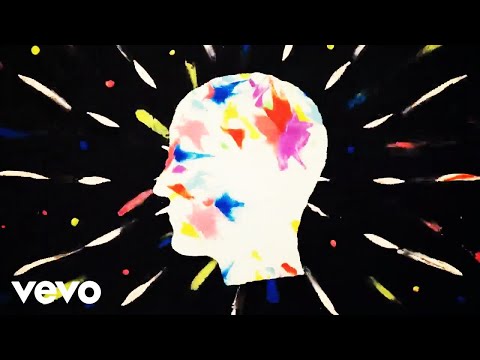 This is how alcohol looks under the microscope:
A company called Bevshots has produced a series of shots of booze under the microscope at the Florida State University's chemistry labs. Molecules at 1000x Magnification ! Champagne: Dry Martini: Margarita: Pina Colada: Sake: Scotch: Tequila: Vodka: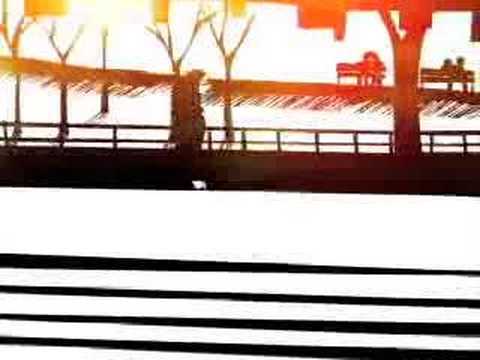 1 tag
pertanyaan-pertanyaan pengisi malam
1: 6 of the songs you listen to most?
- Empire Ants, Strange and Beautiful, Stuck on The Puzzle, Call It What You Want, Flower
2: If you could meet anyone on this earth, who would it be?
- jodoh gue
3: Grab the book nearest to you, turn to page 23, give me line 17.
- "...yang berpijak pada lebih dari tiga dimensi, merupakan dasar yang pokok bagi gerakan..."
4: What do you think about most?
- delusive future
5: What does your latest text message from someone else say?
"ternyata ***** punya kakak cewek namanya ***... bahagia..." -- Happy
6: Do you sleep with or without clothes on?
- with, kalo engga masuk angin.
7: What's your strangest talent?
- being so perfectionist, is that even a talent?
8: Girls... (finish the sentence); Boys... (finish the sentence)
- Girls..... generation make you feel the heat! B-ring the boys out!
9: Ever had a poem or song written about you?
- yep
10: When is the last time you played the air guitar?
- about... 2 days ago?
11: Do you have any strange phobias?
- social anxiety disorder
12: Ever stuck a foreign object up your nose?
- corn seed
13: What's your religion?
- don't have any, but I believe in god
14: If you are outside, what are you most likely doing?
- eat, nom nom nom
15: Do you prefer to be behind the camera or in front of it?
- front!
16: Simple but extremely complex. Favorite band?
- still L'Arc~en~Ciel
17: What was the last lie you told?
- ga punya duit (padahal koinan banyak di kosan, duit juga kan?)
18: Do you believe in karma?
- yesssss
19: What does your URL mean?
- taken from Beatles' line : "words are flowing out like endless rain into a papercup." therefore, the paper is wet.
20: What is your greatest weakness; your greatest strength?
- insecurities, positivity
21: Who is your celebrity crush?
- Ezra Miller
22: Have you ever gone skinny dipping?
- nope
23: How do you vent your anger?
- seek some positive things about the problem
24: Do you have a collection of anything?
- L'Arc merchs
25: Do you prefer talking on the phone or video chatting online?
- video chatting
26: Are you happy with the person you've become?
- no
27: What's a sound you hate; sound you love?
- rust scratches, bed bump
28: What's your biggest "what if"?
- what if I never existed?
29: Do you believe in ghosts? How about aliens?
- of course, both of them.
30: Stick your right arm out; what do you touch first? Do the same with your left arm.
- favourite white monkey doll, drawing portofolio
31: Smell the air. What do you smell?
- tea
32: What's the worst place you have ever been to?
- swimming pool covered with moss
33: Choose: East Coast or West Coast?
- never been there and don't care
34: Most attractive singer of your opposite gender?
- Hyde
35: To you, what is the meaning of life?
- to be fucked up then have some fun with it
36: Define Art.
- all the good things in this ugly world
37: Do you believe in luck?
- yep
38: What's the weather like right now?
- cold. "this night seems to be colder than ever."
39: What time is it?
- 11.16 PM
40: Do you drive? If so, have you ever crashed?
- no
41: What was the last book you read?
- some books about mental disorders.
42: Do you like the smell of gasoline?
- yes
43: Do you have any nicknames?
- mok
44: What was the last film you saw?
- We Need to Talk About Kevin
45: What's the worst injury you've ever had?
- deep glass cut on my left palm.
46: Have you ever caught a butterfly?
- yeah
47: Do you have any obsessions right now?
- "I WANT TO BE THE VERY BEST, LIKE NO ONE EVER WAS" wait that's pokemon theme song
48: What's your sexual orientation?
- straight
49: Ever had a rumour spread about you?
- yes
50: Do you believe in magic?
- YES
51: Do you tend to hold grudges against people who have done you wrong?
- no, i forgive all my enemies, except one
52: What is your astrological sign?
- LEO
53: Do you save money or spend it?
- save!
54: What's the last thing you purchased?
- ice tea
55: Love or lust?
- lust
56: In a relationship?
- nah
57: How many relationships have you had?
- nah
58: Can you touch your nose with your tongue?
- NOOOOOO WHY GOD
59: Where were you yesterday?
- kampus balubur ayam cola
60: Is there anything pink within 10 feet of you?
- my sketchbook
61: Are you wearing socks right now?
- nope
62: What's your favourite animal?
- owl
63: What is your secret weapon to get someone to like you?
- AHAHA i'm too embarassed to say this but...
64: Where is your best friend?
- lagi nugas di kosan temen ceunah
65: Give me your top 5 favourite blogs on Tumblr.
- weissesrauchen, pulmonaire, odaro, phaenomenas, sexramiller
66: What is your heritage?
- minangkabau
67: What were you doing last night at 12AM?
- galau
68: What do you think is Satan's last name?
- satan...gah dua belas malam
69: Be honest. Ever gotten yourself off?
- yes
70: Are you the kind of friend you would want to have as a friend?
- no
71: You are walking down the street on your way to work. There is a dog drowning in the canal on the side of the street. Your boss has told you if you are late one more time you get fired. What do you do?
- call for help
72: You are at the doctor's office and she has just informed you that you have approximately one month to live. a) Do you tell anyone/everyone you are going to die? b) What do you do with your remaining days? c) Would you be afraid?
- yes, i'll travel the world, no, i'm happy with death
73: You can only have one of these things; trust or love.
- love, it need trust, though
74: What's a song that always makes you happy when you hear it?
- call it what you want! eh eh eh call it what you want!
75: What are the last four digits in your cell phone number?
- 1913
76: In your opinion, what makes a great relationship?
- trust and honesty
77: How can I win your heart?
- put on some glasses and have mid-length wavy hair
78: Can insanity bring on more creativity?
- yes
79: What is the single best decision you have made in your life so far?
- applying to Djarum Scholarships
80: What size shoes do you wear?
- 40/41
81: What would you want to be written on your tombstone?
- "thank you for coming, have a nice day."
82: What is your favourite word?
- doodle
83: Give me the first thing that comes to mind when you hear the word; heart.
- attack
84: What is a saying you say a lot?
- oh gitu
85: What's the last song you listened to?
- the silver shining
86: Basic question; what's your favourite colour/colours?
- lime green
87: What is your current desktop picture?
- Tycho's album cover 'Dive'
88: If you could press a button and make anyone in the world instantaneously explode, who would it be?
- you.
89: What would be a question you'd be afraid to tell the truth on?
- this question
90: One night you wake up because you heard a noise. You turn on the light to find that you are surrounded by MUMMIES. The mummies aren't really doing anything, they're just standing around your bed. What do you do?
- make a museum and ta-da, money!
91: You accidentally eat some radioactive vegetables. They were good, and what's even cooler is that they endow you with the super-power of your choice! What is that power?
- control people's mind mwahahaha
92: You can re-live any point of time in your life. The time-span can only be a half-hour, though. What half-hour of your past would you like to experience again?
- L'Arc's live!!!
93: You can erase any horrible experience from your past. What will it be?
- my sociophobia trigger
94: You have the opportunity to sleep with the music-celebrity of your choice. Who would it be?
- Ken!
95: You just got a free plane ticket to anywhere. You have to depart right now. Where are you gonna go?
- Maldives
96: Do you have any relatives in jail?
- nope
97: Have you ever thrown up in the car?
- yeah haha
98: Ever been on a plane?
- of course
99: If the whole world were listening to you right now, what would you say?
- i guess i'm getting my 15 minutes of fame now
1 tag
1 tag
1 tag
1 tag
4 tags
1 tag
SOLITUDE DIALOGUE OF DELUSION [2]
"if your daily delusive daydreams comes to reality, what will you do?" "i would be frightened. very, very frightened." "explain." "the word delusion itself refers to false reality. and when your daydreams comes out to your life, the delusion trapped inside will also ruin the reality." "but, i thought that's what you wanted to happen...
1 tag
2 tags
Euforia Edisi Pertama
Mungkin sebenarnya 1 bulan belum bisa disebut rutinitas. Tapi ketika hal yang dilakukan rasanya begitu menyenangkan, ternyata suatu hal bahkan bisa sampai disebut lebih dari sekedar rutinitas. Dan rutinitas menyenangkan saya sebulan kemarin baru saja ditelan hari ini, oleh sebuah kolam. Jadi ceritanya hidup saya sebulan kemarin berputar pada kumpulan anak anak bebek. Pada awalnya, bertemu si...
5 tags
4 tags
2 tags
Watch
lesincompetent: I'm gonna reblog this until everyone in existence knows about this
2 tags
solitude dialogue of delusion
"the only thing that makes me happy right now is being delusive. creating your own reality, in your own pathetic head. imagining all dialogues that would never ever happened." "you keep that in your mind so no one gets hurt, yet no one will hurt you, isn't it." "well, you have it for yourself."
1 tag
1 tag
1 tag
ngomong sendiri
saya baru paham rasanya sekarang. karena saya ngalamin juga, sama seperti waktu anda ngalamin dulu. saya paham gimana rasanya jadi anda, dan gimana sakitnya jadi anda ngurusin saya tiap hari. saya paham, saya paham. dan saya jadi tau apa yang harus saya lakuin sekarang, kebalikan dari yang dulu. saya gamau bikin orang lebih sakit cuma karena kesalahan saya. ternyata dulu susah ya jadi anda. maaf...
1 tag
http://27daysofheartbreak.wordpress.com/ →
a bitter confession. a bitter, bitter one. prepare your box of sadness.
1 tag
1 tag
6 tags
1 tag
2 tags
1 tag
1 tag
1 tag
2 tags
1 tag
3 tags
2 tags
2 tags
5 tags